Brochures
Many people who contact Kayvex have a clear idea in their head of what they want, whether it's stylish windows, a new conservatory, or one of our beautiful doors. But whether you know exactly what you want, or you need some inspiration, it's worth taking a look at our brochures. There are always new designs and innovations coming out, and you may see something you like even more.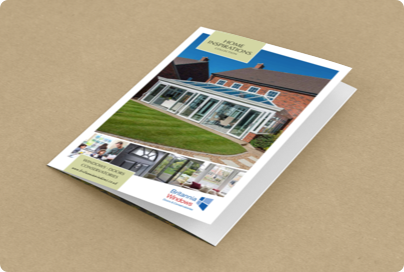 Windows Brochure
Buying new windows can be a little confusing, so our brochure helps you pick the perfect ones for your home. From finding windows to suit your property's style, to upgrades that make your windows more eco-friendly, you can find out about our vast window range. This includes custom-made windows that are created in our workshop
Doors brochure
Getting the right door is important, as it's something you'll be looking at for a long time. We've created a brochure that explains all the different types of door, and helps you decide which one is right for you. With high-quality images and descriptions of all our doors, you can get lots of design inspiration and take your time picking the perfect door. 
Conservatories brochure
A conservatory adds extra space to your home and brings in lots of natural light. If you're thinking of adding a conservatory to your home, where do you begin? This brochure explains the different types of conservatory available, from the various shapes, choices of roof, glazing, doors, and other details, or the process of building your perfect bespoke conservatory from scratch.
Bi-fold Doors brochure
Bi-fold doors can be an excellent addition to your home, and this brochure explains the different kinds that are available, from various hanging and folding configurations to the range of designs. This will help you decide what will work best in your space.