Doors
Manufactured & fitted by your local suppliers
in Littlehampton, West Sussex
Buy now, pay later
Interest free finance
Google 4.9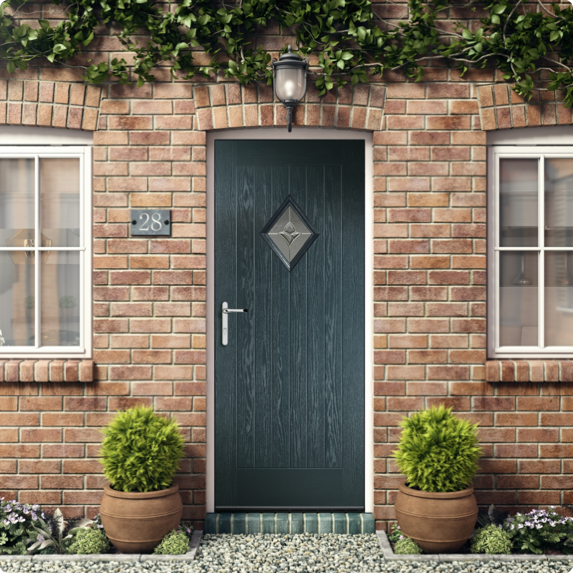 Exterior Door
Range
From robust front doors to stylish patio doors, at Kayvex, you will find a range of doors that can completely change the look of your property.
From getting a perfect size to choosing colours and finishes you love, Kayvex is the place to find the right door. Because we manufacture our own products, our doors can be completely bespoke and are installed by our engineers, so you get a great the door you want fitted without a hitch.
Our doors also offer excellent security. We are started by the UK police to help prevent crime by using innovative security measures. All our doors and windows are made with this in mind, so you can feel safe in your own home. 
We offer uPVC panel and composite front doors, so you can choose the one that works best for you. Choose your style, colour and even add some decorative glass – your front door should be as individual as you are! We also fit all our doors with multi-point locking systems, to make them very difficult for intruders to break into.
Browse our range of doors and you'll find all sorts of styles from patio and French doors to open up your home, stable doors for a rustic look or bifold doors for sleek, modern styling. Not sure what kind of door will suit you? Feel free to visit our showroom and see more, take a look at our brochure, or simply get in touch and we'll be happy to discuss your needs.
Common questions
Which front door is the most secure?
Security is important when choosing a front door. Many different elements make a front door secure, although two things are the most important: the locking mechanism and the material used. Some of the best materials for a front door are composite and timber, which are difficult to break into. However, the locking system also needs to be top quality. Look for a multi-locking point system rather than just a standard lock, as this is harder to pick.
What's the best way to protect my door from a break-in?
Homeowners should make sure they choose a strong front door with an excellent locking system. This will often deter burglars, as they won't want to spend time trying to break in, which can call attention to them. You should also take other security precautions such as installing security cameras or a camera doorbell, not leaving expensive items on display, and using lights on a timer when you're away. At Kayvex, we create front doors that comply with the police initiative , which aims to improve home security through better products.
Should I invest in a new front door?
If you're looking for ways to add value to your home, a front door can be a good investment. A new front door adds kerb appeal, so if you're trying to sell your home, it can help impress potential buyers. It's also one less job for them to do when they move in. This investment also pays off with increased security and peace of mind, as it can make your home feel much more secure.
New doors can also improve energy efficiency. If you have a front door that's draughty, you can end up wasting money on heat. An energy-efficient door can help you cut down your heating bills and make your home feel more comfortable.
Can front doors be energy efficient?
Like windows, different front doors can have differing energy ratings. Composite doors are usually the best for thermal efficiency. When you buy a new door, you get an energy rating from A+ to G, with A+ being the best, or some manufacturers use a U-rating. Legally, doors made since 2010 need to have a heat loss rating or U-rating of no more than 1.8W/m2k, and all of Kayvex's doors meet and exceed this requirement.
Buying a more energy-efficient front door protects your home from all sorts of weather, helps insulate your home and also cuts down on draughts and noise pollution.
What type of patio door should I choose?
Choosing a patio door is perhaps one of the toughest choices you'll have to make around your home, as there are so many different styles and designs available. Kayvex can help you choose the right patio doors based on how you use them. If they're going to be in use a lot, for example, as an extra entrance to your home, then French doors are practical. Bifold doors are becoming more popular, as they fold out of the way completely so you bring the outdoors in. They are just as practical as French doors as well, as one panel can be used as a normal door for quick and easy entry.
Does my home need a fire door?
Any house over two storeys high will legally need to install a fire door that separates the stairwell and each habitable room, which doesn't include bathrooms or toilets. When you are installing a new front door, this is a good time to look at your current doors and check you comply. Need help understanding the regulations? Call our team and we'll be happy to talk you through them.
0% APR representative on orders over £3,000
We have various low-cost finance options available. Get a quick quote and apply for finance at the same time.