Flood light into your home with the Kayvex Windows
Windows
Committing to new windows is a big deal. After taking the plunge, you have a right to expect a lot from your installations. You need your house windows to look great for decades, seal out draughts and blend well with your local area. At Kayvex Windows, we excel in all these areas.
We're dedicated to bringing stylish, energy-efficient, durable doubled-glazed windows to homes throughout West Sussex. Our team is made up of locals, so we're tuned in to your needs. We're familiar with the character of the local housing stock (from country cottages to stately homes via contemporary town houses) and we work tirelessly to find the perfect window replacement for each style of home.
We love to spoil our customers with choice, which is why we offer a raft of design options – from bay and bow, tilt and turn, sliding sashes, french, and of course elegant casement windows.
Upgrade your windows – transform the way you live.
Tell us a little about your plans and your property, and we'll send you a quote customised to your needs
By providing your details, you will be contacted by Kayvex Windows regarding your enquiry. You will not receive marketing emails unless you choose to opt in. Privacy Policy.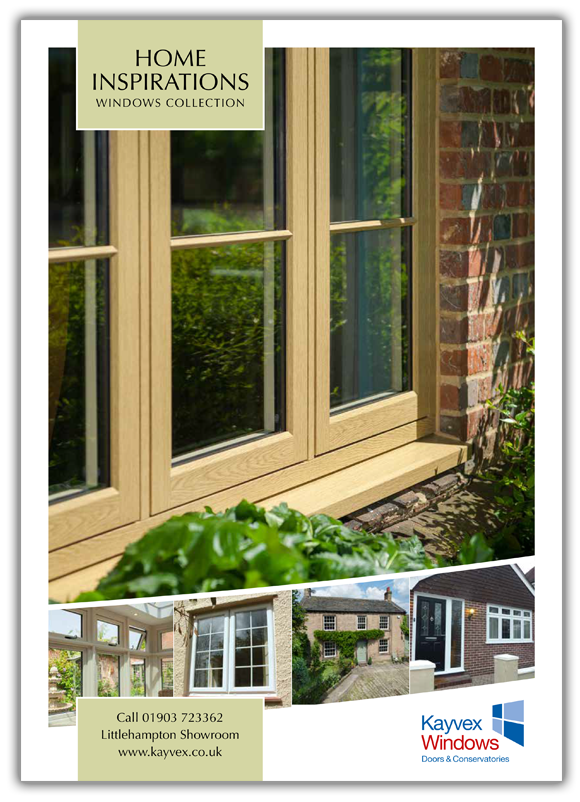 Download our brochure
There's a lot to consider when buying new windows and you may be feeling a tad confused. We're here to guide you through the process of picking the perfect installations for your home and lifestyle. We bring stunning, custom-made windows within your reach.
By providing your details, you will receive email communication from Kayvex Windows. You will be asked to confirm your request before receiving any further information. Please read our Privacy Policy for more information.