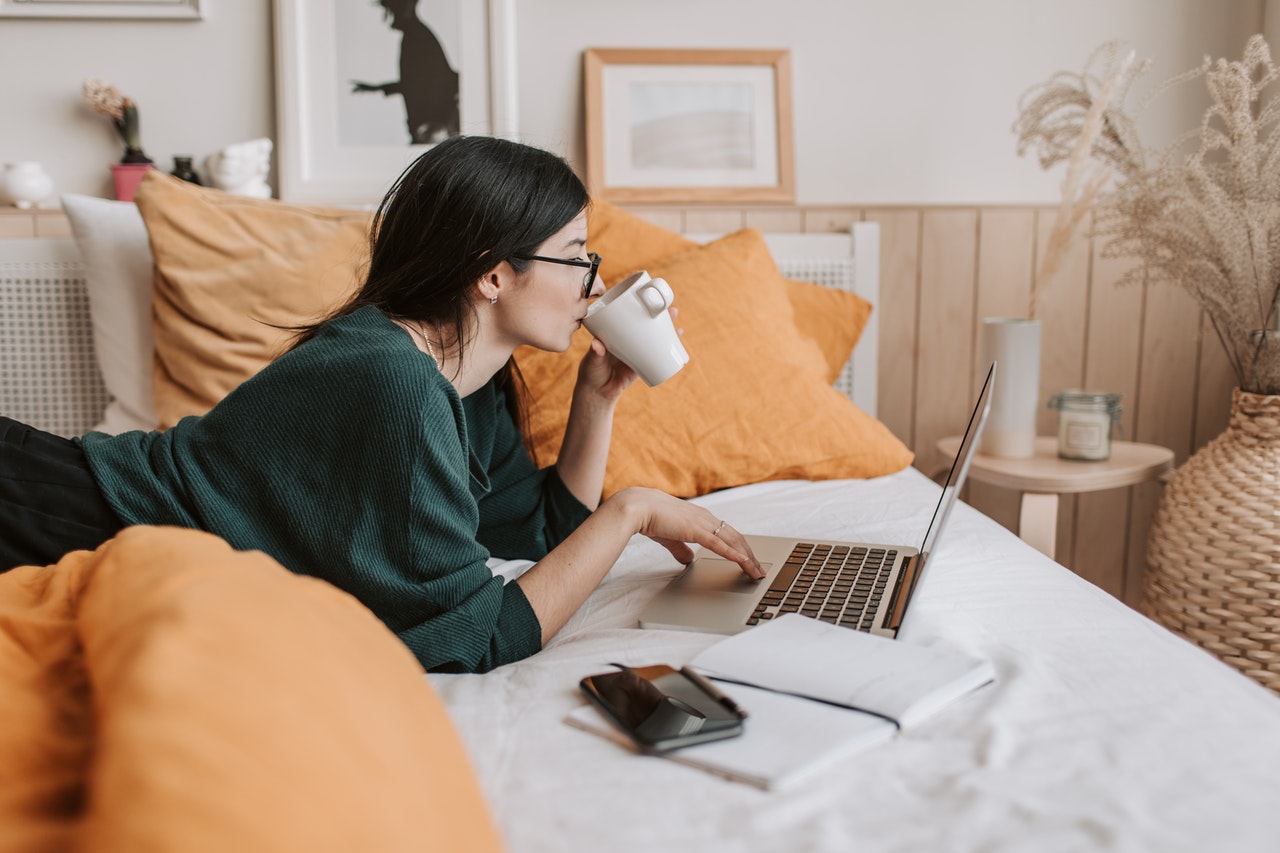 Is a portable air conditioner worth it?
Summer is fast approaching, which guarantees one thing — indoor living spaces are about to get pretty hot! Luckily, you aren't doomed to a sweltering few months. Start thinking about your air conditioning options now, and not even a heatwave will throw you off course.
If you've done a quick online search for air conditioning options, you've probably encountered portable air conditioners. These handy gadgets are designed to be moved around a home or office to cool down a room as and when it's required. They're convenient, and usually quite cost-effective. 
This being said, they do have their drawbacks. So, to help you figure out if getting one is the best option for you, we've written this helpful guide.
Read on to learn more about portable air conditioners, whether they're preferable to an air conditioning unit, and whether they'll be able to meet your cooling needs…
How does a portable air conditioner work?
Portable air conditioners work by taking in hot air, cooling it down, and releasing it back into the room. The excess heat and moisture can be released into the outside air through an exhaust hose, which tends to lead out of the window.
When a portable air conditioner is on in a room, the air is noticeably more refreshing. People find they are more comfortable and able to spend more time in the room without overheating.
Are portable air conditioners good?
As they have a few advantages and disadvantages, there isn't a clear answer to this question. It all depends on a mix of factors such as the size of the space you want to cool down, who will be using the space and how much, and the importance of maintaining a constant low temperature.
Advantages 
The most obvious advantage of having a portable air conditioner is its portability. As they often have wheels or casters, they can be easily moved around a house. Want it in the living room or home office during the day, but in your bedroom at night? No problem.
Another advantage is the low price. Portable air conditioners are much cheaper than central air-con systems and window units, so they're a sensible option for people who live in areas that only get hot weather from time to time. Plus, they're simple to install, so you don't need to be a keen DIY-er or get a professional round to your house.
It might have occurred to you that these advantages make portable air conditioners a great option for those living in rented accommodation — and you'd be correct! If you can't install something permanent in your home, you might have to go with a portable machine. Similarly, if you're about to move house and would rather not invest in an appliance you're going to leave behind, the best option is portable.
Got a conservatory? While you might need to repair and upgrade your conservatory if it's getting too hot in the summer months, a portable air conditioner will certainly help you maintain a constant cool temperature in the meantime.
Disadvantages
Firstly, it should be acknowledged that portable air conditioners can be quite loud. This might not be a problem for you, but if you're getting one for your home office and can't concentrate with noise, then you might want to consider quieter cooling methods.
Another issue is that, though they're 'portable', these devices still need to be positioned near both a plug and (preferably) a window. The likelihood is that this won't be possible in a few of your rooms, so you'll need to think about where you'll be placing it quite carefully.
Lastly, they aren't as powerful as air conditioning units. If you need something heavy-duty, then you might want to invest in something capable of meeting your needs upfront. A portable device will just tide you over until you get something else. 
Do portable air conditioners use a lot of electricity?
Yes. Another thing you might not like about having a portable air conditioner is that it will probably use a lot of electricity. Of course, this will depend on how much you use it, but the extra cost does make this a more expensive option than most people realise!
Short bursts of use won't increase your energy bills too much, but if you leave it on for days on end (which might be necessary if there is a heatwave), then you'll really notice a spike! They also sap more electricity on warmer days as they need to work harder to cool the room, which means it will actually cost more to use it when you need it the most.
It probably goes without saying, but they also use more energy when cooling down larger areas. 
Can I use a portable air conditioner in a room without a window?
Portable air conditioners work best in rooms with a window, but they aren't strictly necessary. You can also let hot air out of the room through a door, a wall (if you own your property and are prepared to drill a hole), or a drop ceiling. 
Is a portable air conditioner better than a window unit?
Most people consider window units to be better than portable air conditioners in most respects. They are quieter, more efficient, and more cost-effective, so it's easy to see why they are so popular.
This being said, portable air conditioners are the best way to cool down multiple rooms and your conservatory with just one appliance. 
Kayvex Conservatories
Thinking about getting a new conservatory? At Kayvex, we have years of experience manufacturing and installing custom built conservatories. To find out more, give us a call today, visit our Littlehampton showroom, or browse our brochures.