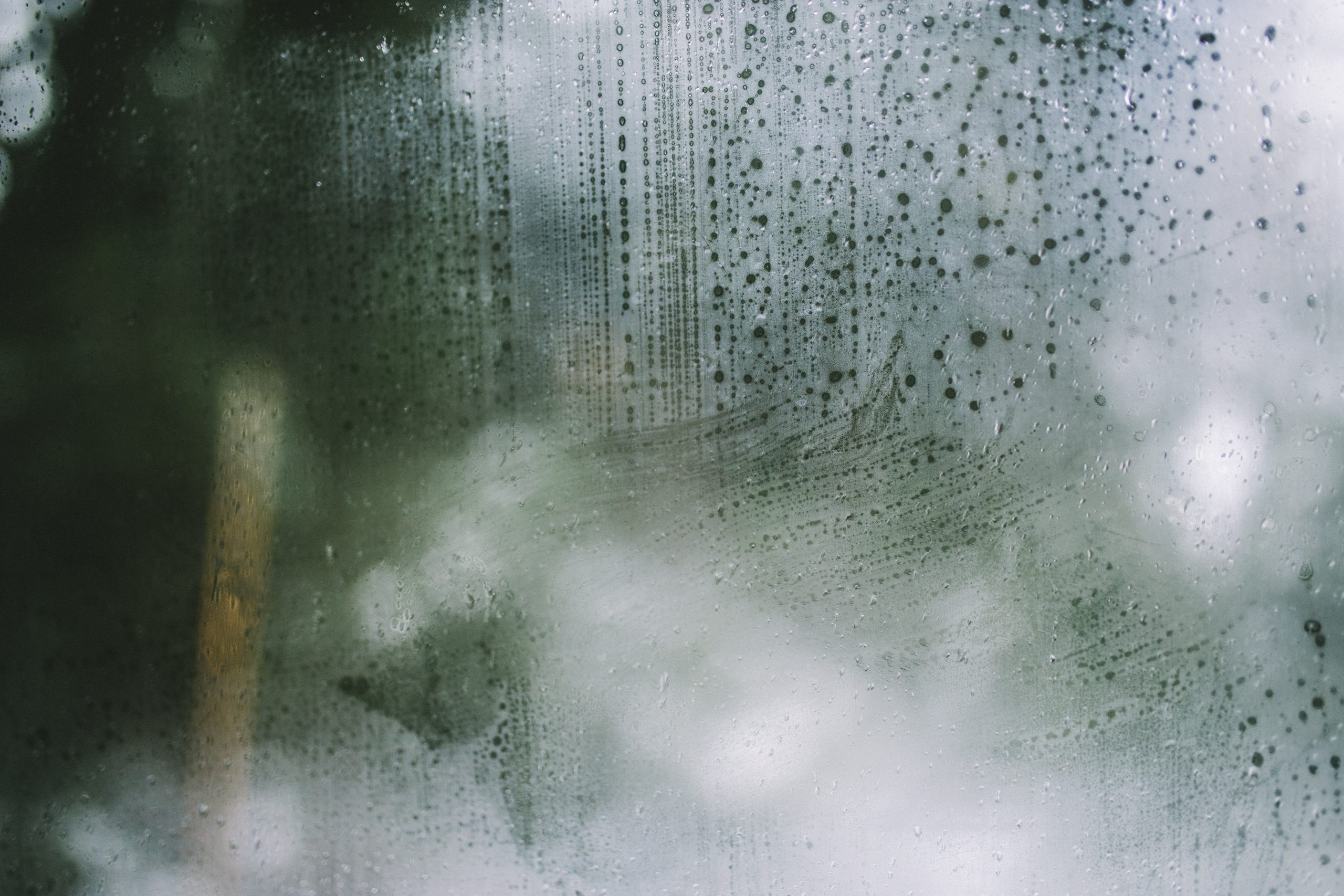 How to stop condensation in a conservatory
Posted. 29 March 2021
Tags. Popular,
If you enjoy your conservatory all summer long, only to find yourself dealing with condensation once it gets to winter — you're not alone. Condensation is a frustrating issue that can stop you from enjoying your conservatory — a huge shame when you've spent so much time turning it into a great space for you and your family.
Luckily, as window and conservatory experts, we've picked up a few tips and tricks to stop this frustrating fog. Want to know how you can stop condensation in your conservatory? 
Note: we should add that we'll be discussing condensation on the inside of your windows. Condensation on the outside of your windows is actually a sign that your windows are doing their job and should be seen as a good thing!
Why does my conservatory get condensation?
First thing's first, what's actually going on when you see condensation on the inside of your conservatory?
If everything goes to plan during your installation, you should have an air and watertight structure. This is crucial for energy efficiency (as it stops warm air escaping from your conservatory and prevents cold air from getting in) and it keeps the rain from leaking into your home.
However… there is a catch.
While effective insulation is a must for your structure — preventing draughts and saving you money on your energy bills, it does cause its own issues. Complete insulation can sometimes impact ventilation. And poor ventilation is the main cause of condensation in conservatories.
Why? When there's poor ventilation in your conservatory, moisture builds up in the air in the form of water vapour. Then, when the air hits your cold windows, it condenses into water droplets. We've specified 'cold' panes here as vapour turns to moisture on cool surfaces, and in winter, the coolest surface in your conservatory is your window panes (due to the icy air outside).
What kind of glass reduces condensation?
If you have old, single glazed windows in your conservatory, there is a big change that you can make to combat condensation. 
We have two words for you — double glazing.
By installing high quality, A-rated double glazed windows, you'll add an extra barrier between the warm air inside your home and the cold air on the outside. This means that any water vapour in the air won't be hitting a cold window surface (on which it will condense), it will be hitting the warmer internal layer of your double glazing.
While you might still notice some condensation after replacing your windows, you should see a significant improvement. Still have condensation? Try to reduce the amount of extra moisture you add to the air in your conservatory — which means drying your wet clothes and keeping your plants somewhere else!
Do you get condensation on polycarbonate roofs?
Conservatory roofs don't last forever. And if yours is getting old, it might be causing your condensation problems. 
Replacing your conservatory roof with any high-quality roof material is likely to reduce your condensation problems. But in our experience, polycarbonate is a particularly effective choice for those on a budget.
Not only is it cost-effective, quick and easy to install, and far more insulative than old glass conservatory roofs, it has particularly advantageous physical properties. Polycarbonate roofing is 'hygroscopic', which means it can absorb moisture from your conservatory — what a superpower!
To learn more about the benefits of polycarbonate or to explore your other roof options, give us a call.
Do dehumidifiers work in conservatories?
If you're looking for a temporary fix for your condensation problems (perhaps while you think through your upgrade options), we recommend getting a dehumidifier. 
As they draw excess moisture from the air, dehumidifiers can certainly help to reduce condensation in your conservatory. After all, the more moisture that's collected by your dehumidifier, the less there is in the air to condense on your window panes!
While a decent bit of kit might cost you a bit of money, it's probably worth the investment. If condensation is beginning to cause damp issues in your home, further damage will certainly cost you more money to fix in the long-run. 
This being said, you won't be able to solve your damp issues with a dehumidifier alone. And if you have structural issues with your conservatory roof or windows, it's worth spending a little time and money fixing them now.
A dehumidifier isn't a permanent solution to the problems caused by your old conservatory. Still, there's certainly no harm in having one until you get an upgrade or a full replacement.
Do dehumidifiers work in conservatories?
So, we've mentioned a few effective ways to stop condensation from forming in your conservatory. These include installing double glazing, replacing your old roof, and (as a temporary fix) using a dehumidifier.
We've also touched on reducing the amount of moisture you add to the air through your daily activities (such as drying clothes in your conservatory)… oh, and refraining from turning your space into a literal greenhouse!
But is there anything else you can do? If you're still experiencing condensation issues, you might also want to try:
Improving your ventilation by installing an extractor fan (to help air circulate around your conservatory) and frequently opening your windows

Using

condensation catchers

to trap any excess moisture in the air

Improving airflow by opening the doors from your conservatory to the rest of your house and opening your conservatory windows
As ever, the best solution to a problem is a permanent one. If your conservatory isn't functioning as well as it should, fixing it is the best thing you can do.