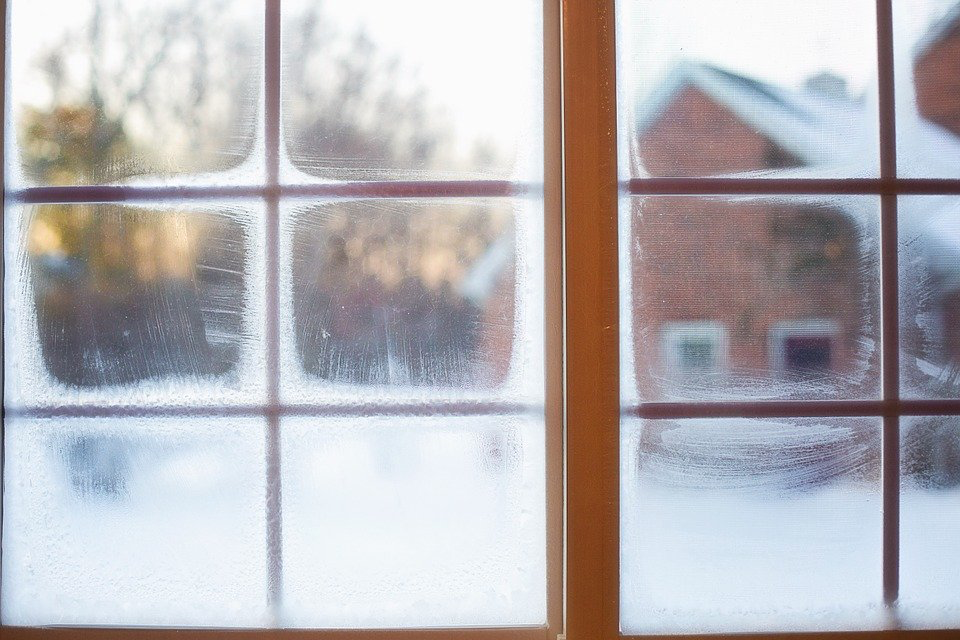 How to Protect Your Home from Draughts for a Cosy House This Winter
Posted. 2 November 2020
Tags. Popular,
How to Protect your Home from Draughts for a Cosy House this Winter
When temperatures drop, you want your home to be a warm, cosy haven from the world outside – but with draughts creeping in, it can feel quite the opposite. If there are gaps around your windows and doors, it's much harder to keep the warm air in and cold air out. 
If you're getting a chill wind blowing off the South Downs, or frigid sea breeze creeping in past your window frames, you might just turn up the heating, but this isn't addressing the issue. The best way to achieve optimal temperature control is by replacing windows and doors with higher quality double or triple glazing  – but there is a cheaper alternative you can do first, and that's thoroughly draught-proofing your home.
Why should you draught-proof your home?
If there are any unwanted gaps in your home's structure, the cold comes in and the heat goes out. By draught-proofing, you're essentially finding these gaps and blocking them with an appropriate material. This doesn't just make your home more comfortable, it also reduces heating bills. After draught-proofing, the average UK household saves around £20 per year. And greater energy efficiency means you're lowering your carbon footprint, too.  
Find the draughts 
You might be tempted to draught-proof every door and window as a precautionary measure, but this isn't necessary. Whistling noises, moving curtains and visible light around windows or doors are three tell-tale signs of moving air – so take a good look around each area and feel for the draughts, then only take action where you need to.
How to draught-proof your windows
Not all windows are born equal – and when it comes to draught-proofing, different windows require a different approach. Note that this is a general guide, and older buildings require specialist attention. 
Opening windows
For windows that open, you have two options. The cheapest and easiest is to seal gaps with self-adhesive foam strips – but these are more of a temporary solution, and might not last long. They also don't work as well for sliding sash windows. For longer-lasting results, spend a little more on metal or plastic strips with brushes or wipers attached.
As well as deciding which type of strip to use, you'll also need to measure the gap in your window. For the most reliable outcome, you'll need a strip that's big enough to cover the gap, but not too big, as it might stop you from closing the window properly. Precision is key. 
Windows that don't open 
If you've spotted a draught around a window that doesn't open, spray a silicone or foam sealant into the cracks. These sealants can also be used in any gaps between window frames and walls.
How to draught-proof your doors
External doors 
External doors are designed to have certain gaps in them, such as keyholes and letterboxes – so if they don't have the right draught blockers built in, they'll let in gusts of cold air. If your keyhole doesn't already have a cover, get a purpose-made metal disc that drops over the hole. Similarly, you can purchase a flap or brush built to fit your letterbox. For gaps around the edges, use foam, brush or wiper strips, just as you would for windows. And if the gap's at the bottom of an external door, you'll need to buy a brush or hinged flap draught excluder – or for a temporary solution, make your own with spare bits of material. 
Internal doors 
As long as your internal doors are separating two heated rooms, you won't need to draught-proof them – any gaps will only improve the circulation of warm air. If an internal door leads to a conservatory, porch, or another more exposed room, however, draughts can also be a source of cold air. Use the same methods as you would for external doors to draught-proof any gaps.  
Common draught-proofing mistakes
Ventilation 
Don't get carried away and block every gap – ventilation is crucial for preventing dampness in areas where there's a lot of moisture, like kitchen and bathrooms. Extractor fans, wall vents and under-floor grilles all play a big part in keeping your home fresh and dry, so steer clear of tampering with these. 
Ruining your aesthetic 
Draught-proofing doesn't have to be an overly time-consuming process, but doing it with a little extra care and attention to detail goes a long way. You look at your doors and windows every day, so it's worth making sure it's a job done right. If you're struggling to fit the strips as precisely and neatly as you'd like, consult a professional.
Leaving foam seals on for too long
We'd recommend removing and replacing foam seals seasonally to prevent them from damaging your window frame. If they're left on your window with zero airflow for years on end, they could end up taking some of the window frame with it when they're eventually removed.
When to consider new windows or doors
Unfortunately, draught-proofing doesn't solve every problem, and the time will come that your windows and doors need replacing. If other components of windows and doors are failing, letting the outside in is inevitable – meaning a chillier home, and higher energy bills. Here are a few of the signs to look for that might mean you need to replace your windows and doors altogether.
Condensation build-up
If you've spotted condensation between the layers of a glass panel, it's likely your seals have failed and moisture has entered the window or door. These cases are often caused or worsened by cracks in the glass or the frame.
Cracked and peeling paint
A quick look at the frame will show you how it's faring up against the elements – and any rotting or cracks will tell you that your door or window probably isn't working as it should. This can make your home vulnerable to intruders, as well as increasing your energy demands.
Outside noise
Noise is just as much a sign of poor insulation as draughts are, and can be equally annoying. If outdoor noise is keeping you up at night, old or poor-quality windows and doors may be responsible. 
Whether you're wondering if your doors and windows can be saved by draught-proofing, or you're considering your options for replacements, the team at Kayvex Windows will be happy to discuss your individual case in further detail. Either visit a showroom or get in touch via our website to find out more. You can also download our brochures online, and visualise your new product using our Design Your Solution feature.