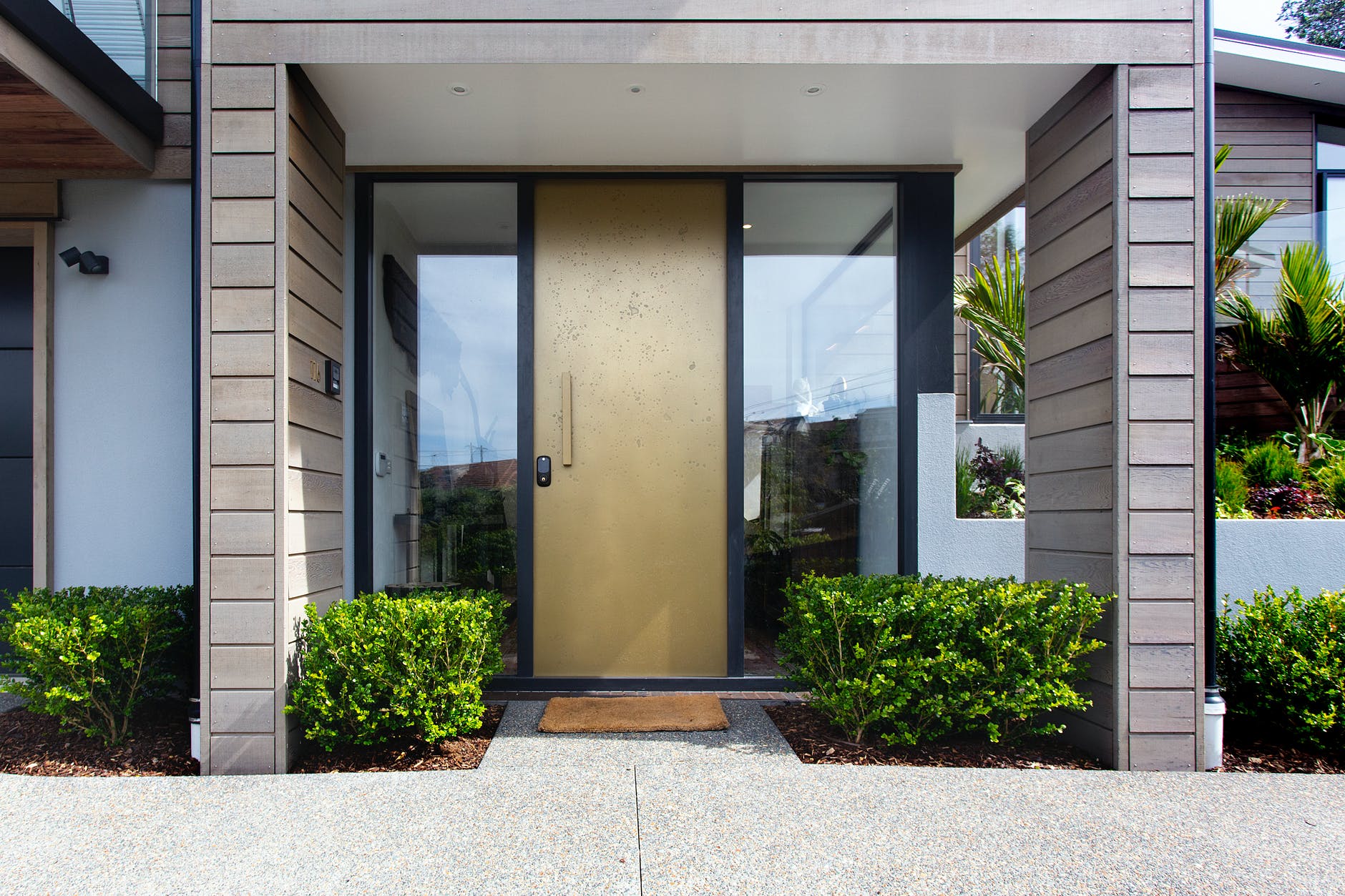 The Ultimate Porch Guide
Posted. 17 December 2020
Tags. Popular,
A guide to choosing the right porch for your house
If you're tired of the sight of dirty shoes and bulky coats strewn around your hallway, then you might want to consider adding a new porch to your home. Though a porch might not seem like a priority on your never-ending to-do list of home improvements, it can provide a world of benefits to you and your family.
A porch is more than an aesthetic choice, giving you much-needed extra space, adding instant kerb appeal to your property, and acting as an extra layer of home security. If you're thinking about adding a porch to your home, read on for everything you need to know.
What are porches for?
A porch acts as a welcome area to your home, providing valuable storage space in which you can store muddy boots, hang your coats, and even take a seat to put on your shoes. While they add extra insulation to your property – blocking cold air and gusts of wind from entering your hallway or living room, their glazed panels allow lots of natural light to enter your home.
As a small extra room in your home, it's no surprise that porches are regarded as one of the most versatile and cost-effective home improvements that you can add to your property. Homeowners are often overjoyed to have the additional space, adding storage containers, seating, and even plants to their new entrance area. 
If you think a porch only adds value to your house because of the extra square footage, you'd be mistaken. A porch also increases the kerb appeal of your property – much to the delight of potential buyers.
How you use your extra space is completely up to you. But whatever your needs, there is bound to be a porch type you'll love.
What are the different types of porch?
When looking for the perfect type of porch for your home and lifestyle you'll soon discover there's plenty of options to choose from. To make narrowing down your choices a little easier, we recommend deciding on whether you'd like an open canopy over your front door or an enclosed porch to store all of your gear.
To give you an idea of what might work for you, here are a few well-loved porch styles: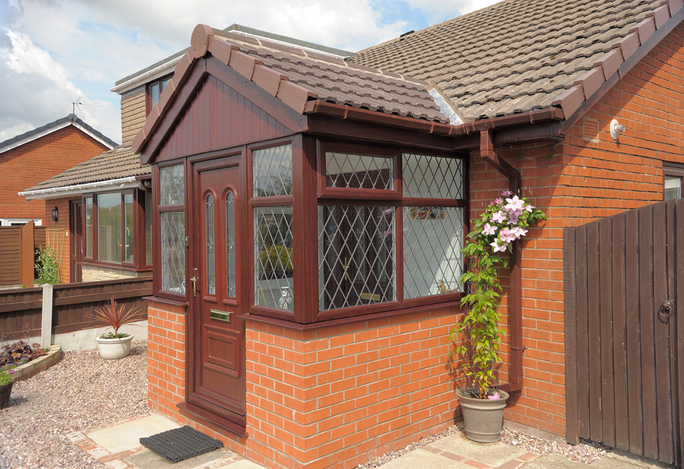 Gable end porches
If you have a period and modern property, then a gable end porch can add a stunning finishing touch to your home. This style is popular because of its peaked roof, which you can turn into an eye-catching feature if you choose to install decorative glass.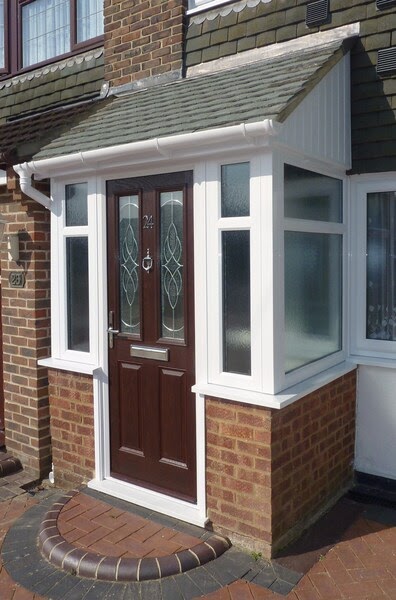 Pitched roof porch
To adhere to permitted development rules, you must have two metres between your property boundary and the highway. However, if you can't meet this requirement, there's no need to worry – a pitched porch to the side of your house might be the solution. This is a versatile design that complements most properties, so you don't have to sacrifice on style.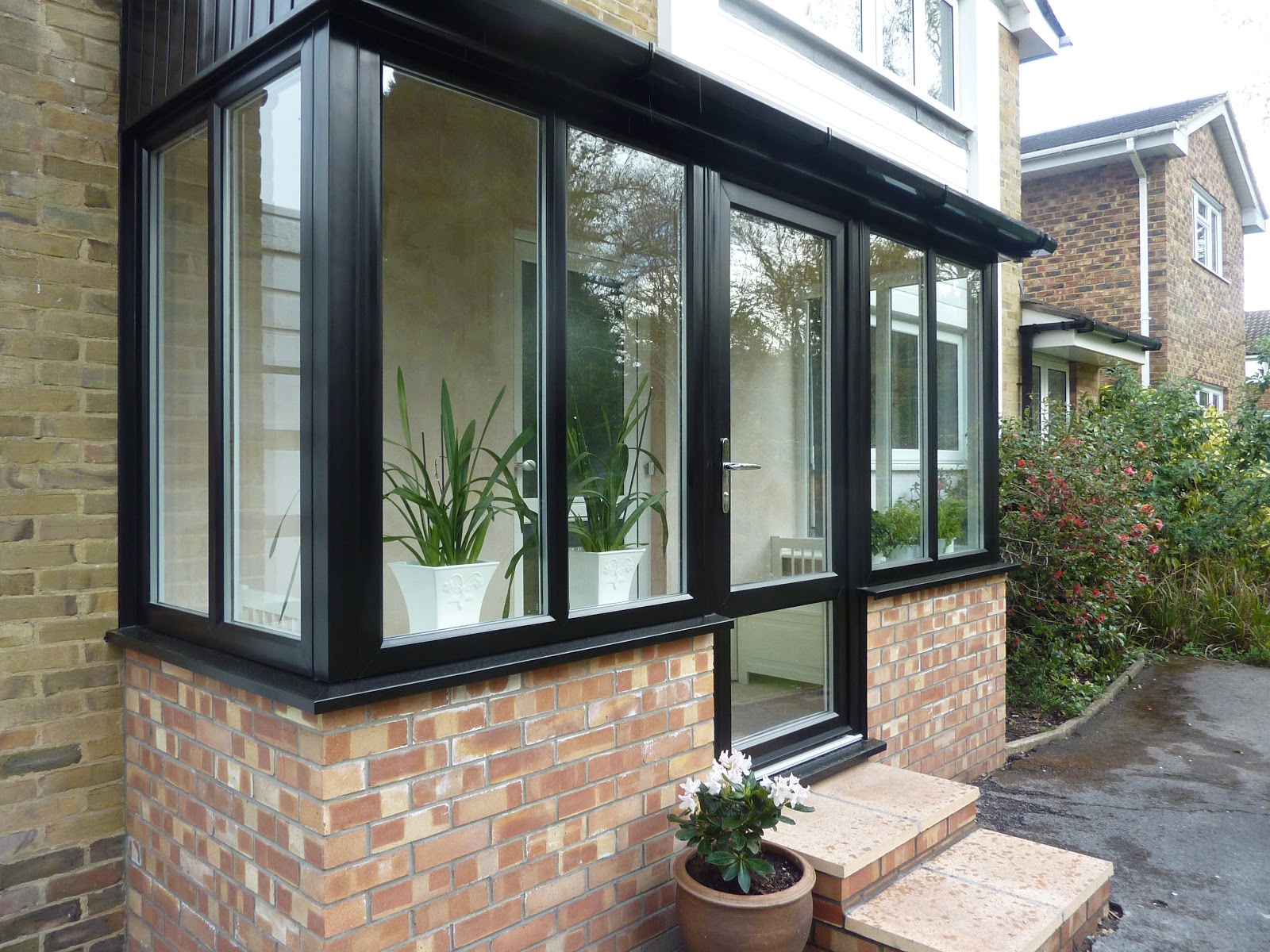 Double-hipped porch
With double-hipped roofs first appearing in the Elizabethan era, this porch style works beautifully with period properties. Where a facade can't be altered, a neat, single-hipped porch is a great choice. Where it can, the triple facet roof can be double hipped to a wall or to a ridge for a grand entrance – this looks particularly lovely when paired with French doors.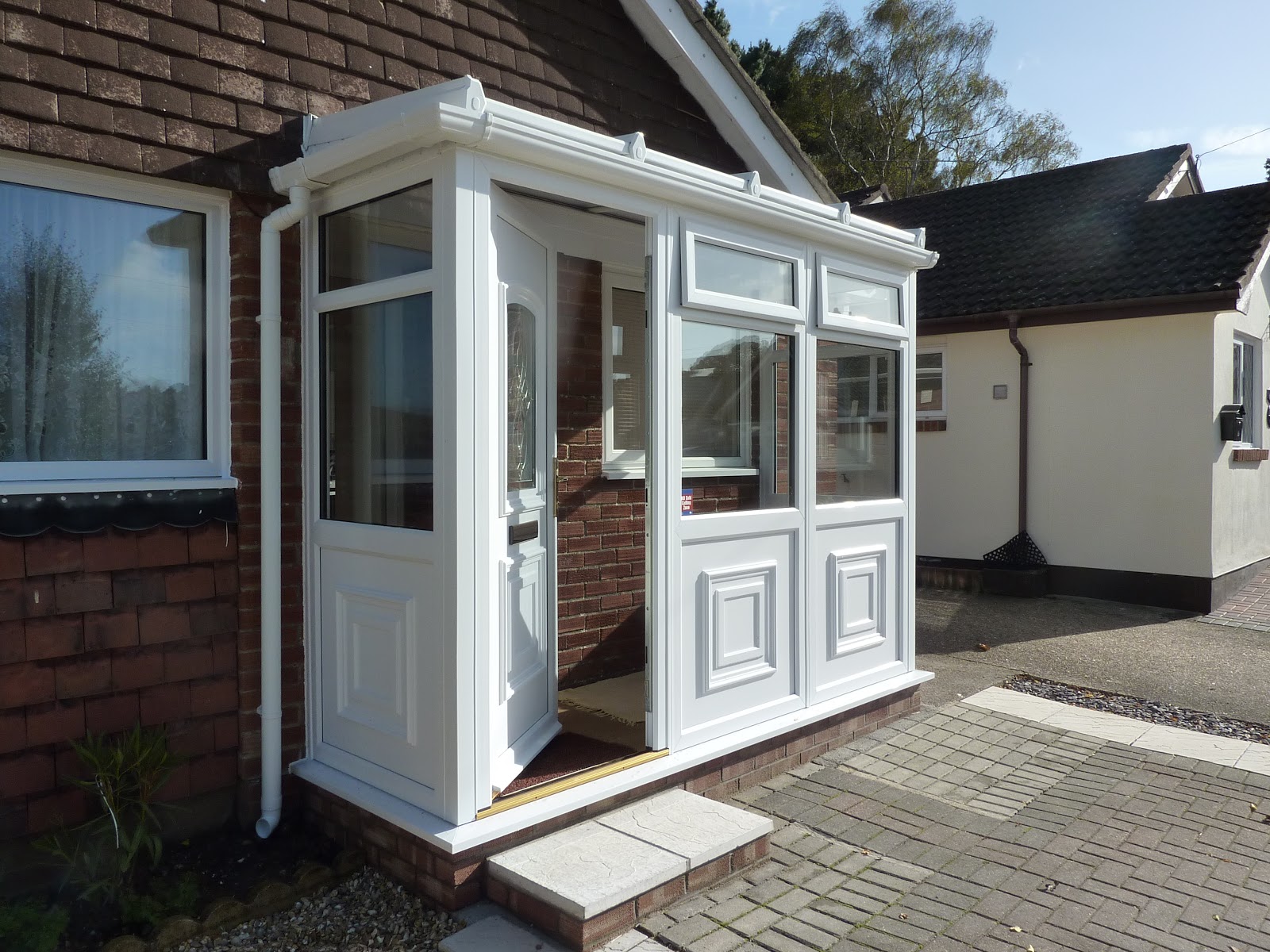 Flat roof porch
A flat roof porch is another great option, whether you have a bungalow with a low roofline or are looking to create a simple, contemporary home exterior.
Matching your porch style to your house
Most homeowners want their new porch to be a seamless extension of their home and to effortlessly complement its existing features. With this in mind, it's crucial to carefully select materials and finishes that will work with your property. 
If you have a brick-built property, then a brick porch is a logical choice. A brick porch will blend with your existing brickwork and provide a strong and durable extension. To further maximise that kerb appeal, your glazing and doors can be coordinated to match your existing exterior finishes.
If you're concerned about affordability, but still want excellent performance, then a uPVC porch is a stylish choice that won't break the bank. Not only this, but these porches can help keep your energy bills low due to their excellent thermal efficiency. They also offer enhanced security features and are easy to maintain. As uPVC porches come in a wide range of styles and finishes, you'll be able to find one that suits your property. 
For a unique blend of high performance, security and slimline style, an aluminium porch will give you a sleek, streamlined aesthetic. While aluminium is a very light material, it is also extremely strong – making it a great material for a contemporary porch.
Things to consider for your porch
Once your size and style decisions are out of the way, you're free to get thinking about those exciting finishing touches.
If you're set on having a light and welcoming entrance way, then you might want to add double-glazed panels to let the sun shine in. This is a popular choice, particularly for homes whose existing hallways are quite dark. If you'd like your porch to have plenty of aesthetic charm, then you can always add some decorative glass. 
You'll also want to think about what design details you'd like. For example, your uPVC porch can be made to look almost identical to timber framing, which is a hassle-free way to have this aesthetic if it's something that appeals. Alternatively, if you're a fan of the rustic look, then you might want to leave your brickwork exposed. You'll also need to decide on your porch door, so do some research to see what design might complement the style of your home. While a composite front door is a dependable, high quality option, a stable door is a charming yet secure door choice for homes with small children and pets.
Any porch will make your home more secure, which burglars are well aware of. Nevertheless, you should still ensure toughened glass is used for your panes and that reinforced hinges are added for maximum security. At Kayvex, we offer all these features as standard.
Do you need planning permission for your porch?
If your new porch falls within permitted development rights, then you won't need planning permission.
These are the requirements:
Your porch should be no taller than three metres from the ground

Your porch should be no bigger than three metres square including the thickness of the walls

There must be two metres between the front boundary and the highway

You must keep the existing front door between your house and your porch

Your porch must be accessible for disabled people
Keep in mind that if you live in a conservation area or you own a listed property you might still need to get planning permission.
Does a porch add value to your house?
In providing extra space, light, and security, a new porch is sure to add value to your home. If you need convincing, The National Association of Estate Agents claims that adding space to your home is one of the most effective ways to add value to your property, and this includes the space added with a porch. What's more, as a porch is known to boost a property's kerb appeal, it's not like you'll be sacrificing aesthetics for space – which potential buyers will thank you for.
If you're looking for your new porch to add as much value to your property as possible, ensure you choose a design that maximises functionality, space, and style. By keeping all these elements in mind, you'll be sure to get a porch that positively enhances your home, both for your family and prospective buyers.
Why choose a Kayvex porch?
At Kayvex, we'll work with you to create a bespoke porch that meets your exact specifications. We create all our components in our South West factory, so you can rest assured knowing that only the highest quality materials will be used in the construction of your porch.
Visualise your new porch with our Design Your Solution tool or download our Home Inspirations brochure for some inspiration. To chat to us in person, visit our Littlehampton showroom or contact us today for your free, no obligation quote.